Cotton grows slowly in the spring and can be shaded out easily by weeds. If weeds begin to overpower the seedling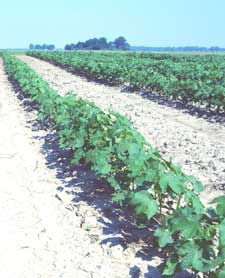 cotton, drastic reductions in yield can result. Later in the season, cotton leaves fully shade the ground and suppress mid-to-late season weeds. For these reasons, weed control is focused on providing a 6 to 8-week weed-free period directly following planting.
Producers employ close cultivation and planters that place the cottonseed deep into moist soil, leaving weed seeds in high and dry soil. Herbicides or cultivation controls weeds between the rows.