Cotton Facts
A bale of cotton weighs about
500 pounds
The U.S. cotton industry generates about
200,000 Jobs
The amount of cotton used to print $1 bills per year is typically
4,356,000 lbs.
Error in element (see logs)

Member Spotlight
Carlos Garcia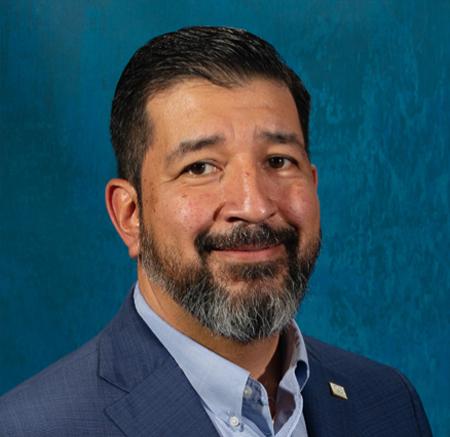 Carlos C. Garcia, export sales manager at Plains Cotton Cooperative Association (PCCA) in Lubbock, Texas, is serving as president of Cotton Council International (CCI) for 2022. Originally from Van Horn, Texas, he earned a degree in multidisciplinary studies from Texas Tech University while interning at PCCA. Garcia, who has worked at PCCA for 22 years, joined PCCA's export department after graduating from Texas Tech and assumed his current position in 2004.
 
A graduate of the National Cotton Council's Cotton Leadership Program, Garcia currently serves on the NCC's Public Relations and International Market Development Committee. He is past president and current board member of the Lubbock Cotton Exchange. He also is a member of the International Cotton Association and has served on USDA's Advisory Committee on Universal Cotton Standards.