Public Attitudes
The National Cotton Council (NCC) consistently conveyed the industry's positions and concerns to Congressional Members and key government agency officials regarding critical legislative, trade, regulatory and environmental matters.
For example, in advance of the 2018 farm bill debate, the NCC and all its interest organizations and membership across the seven industry segments mobilized a strong grassroots effort to help defeat any damaging amendments and build support for passing the Agriculture and Nutrition Act of 2018 (H.R. 2). Among these activities were: 1) NCC members' letters to the editor in newspapers across the Cotton Belt, 2) letters from the cotton organizations in each state to Representatives, and 3) countless emails and calls to Members and Congressional staff highlighting the amendments of concern and the critical need for farm bill passage. The strong mobilization of the industry's grassroots yielded positive results to defeat damaging amendments.
The NCC utilized social media across Twitter, Facebook, YouTube, podcasts via YouTube and Instagram. The posts highlighted news and information from the NCC, Cotton Council International and the U.S. cotton industry. The overall goal is informing, educating and creating positive perceptions regarding the NCC and the industry among the NCC's primary audiences of its members, Congress/Congressional staffers and consumers.
The NCC continued as an in-kind supporter of America's Heartland, the award-winning national television series celebrating American agriculture. The long-running series, aired on public television and the RFD-TV cable and satellite channel, educates consumers about the origins of their food, fuel and fiber.
The NCC continued to participate in Farm Policy Facts (FPF) (http://www.farmpolicyfacts.org/). The FPF and "The Hand That Feeds Us" initiatives are committed to ensuring American agriculture's long-term success by facilitating meaningful conversations with legislators and consumers about how food and fiber is produced.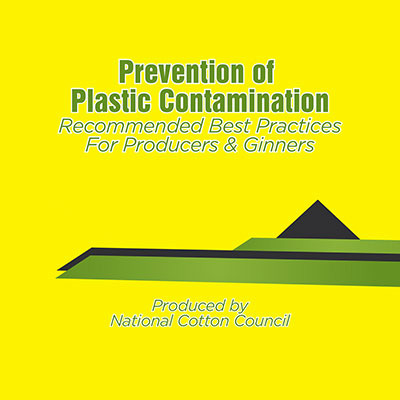 A NCC-produced contamination prevention video was distributed to appropriate industry members.
Information Services
The NCC utilized key communications vehicles such as its Cotton's Week newsletter, radio news lines, videos and columns in various trade publications for disseminating key information to its members. That ranged from relaying details and signup deadline reminders regarding USDA's Cotton Ginning Cost-Share program to providing updates as the House and Senate developed and considered 2018 farm legislation.
The NCC's website, www.cotton.org, continued to be a significant tool for the timely sharing of important information to NCC members and other interested groups, including feeds from the NCC social media channels.
Weekly RFD-TV segments highlighting important industry issues continued to be produced. Video offerings included monthly segments for Cotton International's web podcast series on various economic topics as well as various Ag Day segments on key news topics.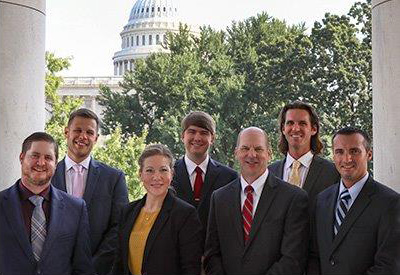 Communications support was provided for Cotton Foundation special projects such as the Policy Education Program.
The NCC produced a comprehensive contamination prevention video, which was distributed to appropriate industry members, and assisted the National Cotton Ginners Association in producing "Gin Press and Gin Warehouse Safety," a video made available to all U.S. cotton industry members.
Comprehensive communications support was provided for multiple NCC-coordinated Cotton Foundation special projects. Among those programs were Emerging Leaders, Multi Commodity Education, Policy Education and Producer Information Exchange.