One of Our Many Members
AquaSpy Group Pty Ltd (Aust) and AquaSpy, Inc. (USA) designs, manufactures and distributes moisture sensors and smart information technology for the irrigation market worldwide. AquaSpy Group is active in the urban landscape, turf, golf, municipal, agriculture and biotech markets.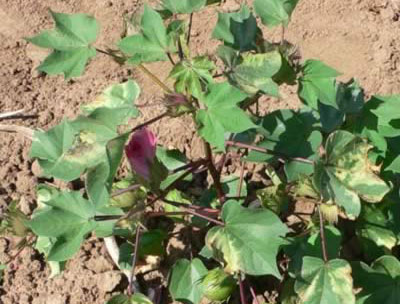 Gaining a better understanding of the relationship between environmental factors and Verticillium wilt is among the many research efforts that has benefitted from Cotton Foundation support.

The Cotton Foundation was created in 1955 as a 501(c)3 organization to give U.S. cotton's agribusiness allies opportunities to support the U.S. cotton industry over and above the products and services these firms provide. Membership includes banks, seed companies, chemical and equipment manufacturers, publishers and others whose success depends at least in part on U.S. cotton and who share a common concern for a healthy U.S. cotton industry.
Agribusiness members' dues support general research and education projects while some members' grants over and above their dues fund special projects. The combination of these general and special projects enables the Foundation to more effectively carry out its overall mission of strengthening U.S. cotton's position in the highly competitive fiber market. In fact, these general and special projects are chosen specifically to help the Foundation achieve its mission through the achievement of the following major goals:
support present Foundation leadership and member education programs;
provide educational programs that improve safety, productivity and environmental stewardship of the industry work force;
identify short and longer term issues facing the cotton industry and then develop and implement projects to address issues or needs;
develop and provide funding for programs to help influence industry and government research;
identify long-term, industrywide strategic issues that will affect the cotton industry; and
identify and assess in a timely manner the impact of proposed regulations.