One of Our Many Members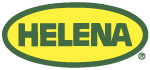 Helena Chemical Company is the leading distributor of crop inputs across the Cotton Belt and the country. We offer crop protectants, fertilizer, seed, seed treatments, adjuvants, bioscience products, nutritional products, value-added products, precision ag services and software…and much more. With its theme of People…Products…Knowledge®…, Helena is the most trusted, innovative and respected distributor in the Cotton Belt.
STRESS PHYSIOLOGY IN COTTON
This new addition to the Reference Book Series may be viewed or
downloaded in its entirety or by chapter. The following table contains
links to select parts of the book you wish to view or download.
Item
Page#

COMPLETE BOOK (5,914KB)

 

ii

iii

vi

ix

ix

x

Chapter 1.
(1,506KB)

High Temperature Stress on Floral Development and
Yield Of Cotton D.M. Oosterhuis and J.L. Snider

1

Chapter 2.
(433KB)

Cotton Flowers: Pollen and Petal Humidity Sensitivities
Determine Reproductive Competitiveness
in Diverse Environments J.J. Burke

25

Chapter 3.
(1,113KB)

Water-Deficit Stress in Cotton
D.A. Loka, D.M. Oosterhuis, and G.L. Ritchie

37

Chapter 4.
(775KB)

Light and The Cotton Plant R. Wells

73

Chapter 5.
(987KB)

Effect of Environment on Ethylene Synthesis and Cotton
B. Bugbee

85

Chapter 6.
(243KB)

Stress Response in Cotton Root Systems
B.L. McMichael, D.M. Oosterhuis, and J.C. Zak

97

Chapter 7.
(193KB)

Physiology of Boron Stress in Cotton
C.A. Rosolem and J.C. Bogiani

113

Chapter 8.
(1,013KB)

Geminiviral Diseases in Cotton
S. Mansoor, I. Amin, and R.W. Briddon

125

Chapter 9.
(192KB)

Abiotic Stress and Cotton Fiber Development
R.D. Allen and L. Aleman

149

 

161