One of Our Many Members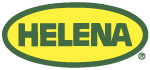 Helena Chemical Company is the leading distributor of crop inputs across the Cotton Belt and the country. We offer crop protectants, fertilizer, seed, seed treatments, adjuvants, bioscience products, nutritional products, value-added products, precision ag services and software…and much more. With its theme of People…Products…Knowledge®…, Helena is the most trusted, innovative and respected distributor in the Cotton Belt.
The Cotton Foundation's contributions to cotton research and education are possible because of its faithful members. As of June 30, 2017, the end of the 2016-2017 Foundation fiscal year, there were 38 Foundation members. Their voluntary membership dues are enabling the Foundation to support 12 general research projects that are focusing on such priorities as agronomic practices, pest management, sustainability and education.
---
Headquartered in Raleigh, NC,

ADAMA

currently offers over 50 branded insecticides, fungicides, herbicides, PGRs and harvest aids from a portfolio of more than 40 strategic active ingredients. ADAMA also supplies active ingredients and end-use products to other marketers and distributors in North America. Supported by diversified global strengths, the ADAMA portfolio of products and capabilities continues to expand. Product purchases are supported by experienced sales and marketing teams, plus dedicated customer service, field technical and regulatory groups.

AMVAC Chemical Corporation manufactures and markets the following crop protection products for cotton growers in the United States: Insecticides: BIDRIN®, ORTHENE® and DIBROM® 8. Soil Fumigants: VAPAM® and K-PAM ®. Defoliant: FOLEX®. AMVAC operates manufacturing facilities in Los Angeles, CA and Axis, AL. For more information, visit www.amvac-chemical.com.
---
| | |
| --- | --- |
| | BASF Agricultural Products is the source of innovative solutions for cotton growers. BASF delivers unmatched, premium plant regulators such as PentiaTM, Pix® Plus and Pix® Ultra. Prowl®, Prowl® H2O and Clarity® herbicides provide effective weed control and superior crop safety for growers. For more information, visit www.agproducts.basf.com. |
| | Through each step of the season, from the critical first 40 days of production to when you harvest, Bayer is committed to helping you manage your crop to achieve maximum yield potential and fiber quality. Our FiberMax® and Stoneville® varieties plus our crop protection products will take you through four critical steps to achieving maximum yield and profitability – PLAN, PREPARE, PROTECT and SUCCEED. Your sustainable on-farm economic success this season and in the seasons ahead is our focus. |
---
| | |
| --- | --- |
| | Case IH (www.caseih.com) provides a full line of agricultural equipment solutions for cotton production, flexible financial services and parts and service support through a dedicated network of professional dealers and distributors. Productivity enhancing products include tractors ranging from 18 to 535 horsepower; Module Express and Cotton Express pickers; tillage tools; planting and seeding systems; sprayers and applicators; and AFS precision farming systems. |
|   | Cherokee Fabrication |
| | At C.H. Robinson, we believe in accelerating global trade to seamlessly deliver the products and goods that drive the world's economy. Using the strengths of our knowledgeable people, proven processes and global technology, we help our customers work smarter, not harder. As one of the world's largest third-party logistics providers (3PL), we provide a broad portfolio of logistics services, fresh produce sourcing and Managed Services for more than 113,000 customers and 107,000 contract carriers and suppliers to meet their supply chain goals through our integrated network of 280 offices and more than 14,000 employees. In addition, the company, our Foundation and our employees contribute millions of dollars annually to a variety of organizations. Headquartered in Eden Prairie, Minnesota, C.H. Robinson (CHRW) has been publicly traded on the NASDAQ since 1997. For more information, visit http://www.chrobinson.com or view our company video. |
| | Cotton Farming is the most requested publication by American cotton producers for cotton information. Co-owned by Lia Guthrie and Mississippi Delta cotton farmer, Mike Lamensdorf, Cotton Farming focuses on delivering profitable production and management strategies to improve our readers' bottom line. We feel industry involvement is crucial to our audience's survival which hits very close to home for us. Publishing Cotton Farming each month is not just what we do. It is who we are. We co-sponsor the Texas Cotton Ginners Association Annual Meeting and Trade Show each year as well as the long-standing, highly respected Cotton Consultant of the Year award. We believe that global competition is paramount to our farmers and have co-sponsored several cotton quality seminars to improve awareness of our readers about marketing in the global marketplace. |
| | COTTON GROWER and COTTON INTERNATIONAL are the flagship publications of Meister Media Worldwide's Cotton Media Group, the world's largest provider of cotton information. Other Meister Media Worldwide products, services and events for the cotton community include COTTON GROWER PLUS targeted reports; CI WORLD REPORT, serving the global cotton chain "from boll to bobbin"; the COTTON GROWER / National Cotton Council "Millennium Grant"; the annual "Cotton Achievement Award"; the COTTON GROWER / NYBOT "Cotton Marketer of the Year Award; the Cotton International Hall of Fame; and the yearly COTTON GROWER "Beltwide Luncheon." |
---
| | |
| --- | --- |
| | Dow AgroSciences LLC, based in Indianapolis, Indiana, USA, is a top-tier agricultural company that combines the power of science and technology with the "Human Element" to constantly improve what is essential to human progress. Dow AgroSciences provides innovative technologies for crop protection, pest and vegetation management, seeds, traits, and agricultural biotechnology to serve the world's growing population. Global sales for Dow AgroSciences, a wholly owned subsidiary of The Dow Chemical Company, are $3.8 billion. Learn more at www.dowagro.com. |
| | DuPont is a science company. Founded in 1802, DuPont puts science to work by solving problems and creating solutions that make people's lives better, safer and easier. For more than 75 years, DuPont Crop Protection has been providing solutions to meet challenges faced by growers in the ever changing cotton market. The DuPont Crop Protection portfolio includes pre and post herbicides, insecticides, plant growth regulators and harvest aids. For more information about DuPont Crop Protection products, please visit http://cropprotection.dupont.com. |
---
| | |
| --- | --- |
| | EnviroLogix Inc., with its customer-driven approach, develops and provides rapid test kits to detect genetic modifications (GM) and mycotoxins in seeds, plants & grain. QuickStix™ Strips are used to screen for individual GMs, and QuickStix Combo Strips detect multiple events on one test device. The ELISA plate kit format is available when quantitative determinations are needed. QuickTox™ Kits for Aflatoxin (GIPSA-approved) are used for screening and quality assurance of grain or bulk seed, with results in as little as two to three minutes. |
---
| | |
| --- | --- |
|   | Farm Credit supports rural communities and agriculture with reliable, consistent credit and financial services, today and tomorrow. Farm Credit has been fulfilling this mission for nearly a century by providing farmers with the capital they need to make their businesses successful and by financing vital infrastructure and communication services. For more information, please visit www.farmcredit.com. |
| | Farm Press publications is the source that Sunbelt producers turn to for the timeliest, most thorough coverage of crops and issues important to them. Since Delta Farm Press started more than a half-century ago, the company's publications have become "the bible" in the areas they serve. The Farm Press division of Penton Media includes Southeast Farm Press, Delta Farm Press, Southwest Farm Press, Western Farm Press, Delta Agricultural Digest,  Delta Farm Press Daily, Southeast Farm Press Daily, Southwest Farm Press Daily and Western Farm Press Daily. Delta Farm Press is co-sponsor of the Mid-South Farm & Gin Show, the South's largest indoor farm show, and produces the official program. Farm Press also produces or co-sponsors several other shows and conferences around the Sunbelt, as well as special publishing projects, electronic media and list rentals. |
| | FMC supports cotton growers by providing these cotton protection products - Ammo®, Fury®, Mustang™, Pounce®, Thiodan®-Cottonseed Oil, and Methyl Parathion-Thiodan insecticides; Capture insecticide/miticide®; Command® herbicide. |
---
| | |
| --- | --- |
| | Georgia Association of Professional Agricultural Consultants is a non-profit member organization comprised of 34 private full-time agricultural consultants serving Georgia farmers. Founded in 1990, GAPAC members provide a full line of services on a variety of crops. For more information visit our web site, www.georgiacropconsultants.org. |
|   | Gowan Company, a family-owned registrant and marketer of crop protection products based in Yuma, AZ started as a crop consultancy in 1963.  Our foundation was formed by walking the rows and orchards in lockstep with our customers. Gowan's success is attributed to our focus on niche products and minor crops, accompanied by technical know-how and customer responsiveness. Gowan Company differs from other chemical companies because we started in the field, walking with and listening to our customers.  Our roots are firmly planted in the fruit, nut, vegetable and specialty crop sector but we seek niches in all crops when there is a need to provide and protect unique crop protection solutions. We position our products on best agronomic fit and technical merit. Gowan Company is known in the ag chemical industry as a political advocate for pesticides. We dedicate our resources to keep the pulse of agriculture in the forefront of our daily business. Gowan serves on committees that affect pesticide legislations and maintains key contacts in this arena.  We listen to your needs to find new uses for our products, and make a commitment to keeping those products in the marketplace. Gowan Company recognizes the need to rescue mature products that larger companies no longer find value in retaining. We acquire and defend valuable crop protection products that are critical to key markets. We are responsive and readily available to our customers, and most importantly, we maintain an unwavering commitment to serving growers. |
---
| | |
| --- | --- |
| | Helena Chemical Company is the leading distributor of crop inputs across the Cotton Belt and the country. We offer crop protectants, fertilizer, seed, seed treatments, adjuvants, bioscience products, nutritional products, value-added products, precision ag services and software…and much more. With its theme of People…Products…Knowledge®…, Helena is the most trusted, innovative and respected distributor in the Cotton Belt. |
| H.W.J.Designs | H.W.J. Designs Machinery/Equipment Ultraviolet disinfection equipment, Water conditioners, Water softening accessories, Ultrafiltration equipment, Packaged water treatment systems, Collection tanks. |
---
| | |
| --- | --- |
| | ICE Futures U.S. operates global commodity and financial products marketplaces, including the world's leading electronic energy markets and soft commodity exchange. ICE's diverse futures and over-the-counter (OTC) markets offer access to contracts based on crude oil and refined products, natural gas, power and emissions, as well as agricultural commodities including cocoa, coffee, cotton, ethanol, orange juice, wood pulp and sugar, in addition to foreign currency and equity index futures and options. |
| | Indigo Ag Inc , a Boston-based company, focuses on the microbes that have evolved in conjunction with plants over millions of years to optimize health and maximize productivity. Utilizing these beneficial microbes, Indigo can work towards its goal of helping farmers to sustainably feed the planet. Inspired by insights from the human microbiome, Indigo began with the hypothesis that microbes living inside a plant (endophytes) are vital to its health. With sophisticated sequencing techniques, Indigo has assembled a world-class database of genomic information from these microbes, resulting in products that complement a plant's natural processes to improve crop health while increasing yield. |
---
| | |
| --- | --- |
| | John Deere, one of the world's oldest and most respected enterprises, creates smart and innovative solutions, in the form of advanced machines, services and concepts, for customers on the farmsite, worksite and homesite worldwide. |
---
| | |
| --- | --- |
|   | Lummus Corporation is a worldwide leader in the manufacturing and marketing of a complete line of cotton ginning machinery and replacement parts, including gin stands, feeders, lint cleaners, precleaning and baling equipment. |
---
| | |
| --- | --- |
|   | Monsanto (Delta and Pine Land Business) Cotton farmers have turned to Deltapine® cotton for high yield potential and consistent performance for years. Only Deltapine cotton varieties are proven to perform on New Product Evaluator (NPE) farms before they are marketed and sold for commercial planting. Deltapine NPE farmers are farmers like you, who help evaluate performance of pre-commercial lines on their own farms and in their own growing conditions and systems. Deltapine cotton offers varieties in a range of maturities for all cotton-production regions, each with high yield and excellent fiber quality potential. Deltapine cotton, together with Roundup Ready PLUS® Weed Management Solutions, gives cotton farmers the yield and performance they demand. |
---
| | |
| --- | --- |
| | Netafim USA, the world leader in micro irrigation technology for more than 30 years, offers micro irrigation systems for cotton and other crops. Netafim USA systems include dripperline, valves, filters and air relief, and deliver precise amounts of water and nutrients to every plant in a variety of terrains and environments. |
| | Nichino America, Inc. is a researcher and manufacturer of innovative crop protection products, offering the following quality products to cotton producers: COURIER® insect growth regulator for control of whiteflies; FUJIMITE® miticide/insecticide for control of mites, and ET® herbicide/defoliant for broadleaf weed control and defoliation. For further information, visit www.nichino.net. |
---
| | |
| --- | --- |
| | Rain and Hail Insurance Service, Inc. Long term commitment, stability and performance have made Rain and Hail a leading crop insurance underwriter. More than a simple statement of purpose, we demonstrate this commitment in every specialized insurance product. It is reflected in our financial strength, our business affiliates, our responsive claims service and our unmatched support of agents. In addition to comprehensive crop hail and multiple-peril protection, Rain and Hail provides a diversity of products in association with some of the nation's leading insurers. Our unique perspective on risk management in rural America allows us to tailor crop insurance plans with localized impact. |
|   | Romer Labs® is a leading provider of diagnostic test solutions for the Food Safety Industry. We specialize in Analytical Services and Rapid Test Kits for the detection of Food Allergens, Food Pathogens, Drug Residues, Mycotoxins, Melamine and GMO. Our broad range of innovative tests and services play a pivotal role in integrated food safety solutions. Our fundamental objective at Romer Labs® is to provide scientifically sound, high quality products and services to make the world's food safer. |
---
| | |
| --- | --- |
| | Samuel Strapping Systems is a worldwide leader in the manufacture, sales and servicing of completely Automatic Bale Tying Systems for cotton baling using textile industry preferred polyester strap. Our undefined strapping is specifically engineered for use in these system applications. Samuel's systems are adaptable to any new or existing baling press. For more information, call us at 1-800-359-9222, email us at smyrnaoffice@samuelstrapping.com or click on our logo. |
| | Seed Research Equipment Solutions, LLC is the only research planter manufacturer that concentrates totally on research plot planting! When you focus all of your energies and attention to doing one thing, then you know you do it very well indeed. SRES does ONE THING and we do it RIGHT! |
| | Signode Corporation is the Global leader in manufacturing both fully automatic strapping equipment and polyester strap for cotton baling. Signode's High Strength Tenax polyester strap and revolutionary Automatic strapping system provides a reliable, cost effective and safe method for tying out bales on any baling press. All Signode products are designed, manufactured and serviced directly by Signode personnel. For more information call us at 1-888-342-3770 or email at ips@signode-ips.com. Visit our web site by clicking on the Signode logo above. |
| | Southern Cotton Ginners Foundation is a non-profit organization composed primarily of Southern Cotton Ginners Association members in Mississippi, Arkansas, Louisiana, Tennessee and Missouri, and all other individuals interested in funding scientific, educational and charitable endeavors for the advancement and betterment of the cotton ginning industry. |
| | Stoller USA is dedicated to helping producers understand and naturally enhance the genetic potential of plants. Crop Health Therapy is based on the use of plant hormones, supporting nutrients and other hormone co-factors designed to ensure optimum hormone balance and activity. The result is healthier, more productive plants better able to withstand stress and reach full genetic potential. Crop Health Products can be used either as a planned preventative or an in-season treatment along side a producer's existing nutrition program. |
| | Syngenta Crop Protection, Inc. is a world-leading agribusiness committed to sustainable agriculture through innovative research and technology. The company is a leader in crop protection and ranks third in the high-value commercial seeds market. Sales in 2007 were approximately US $9.2 billion. Syngenta employs more than 21,000 people in more than 90 countries. Syngenta is listed on the Swiss stock exchange (SYNN) and in New York (SYT). Further information is available at www.syngenta.com. |
---
---
---
| | |
| --- | --- |
| | Wilbur-Ellis is a privately held company headquartered in San Francisco, California. The company is a large domestic distributor and formulator of agricultural products and an international trading company with offices in 42 countries around the world. Seed Protectant Products Commercial Fungicides: NuFlow® ND, NuFlow® D, NuFlow® M-HF, and Nusan® 30EC. Hopper Box treatment: Nu-Coat. For more information about Wilbur-Ellis Company visit www.wilburellis.com. |
|   | Willmar Fabrication, LLC is a leader in spray drift reduction technology. Along with the original Redball™ Spray Monitor, Willmar Fab designs and manufactures broadcast spray hoods to minimize concerns about drift and row crop spray-hoods to help control resistant weeds. Willmar Fab has a strong focus on customer service and support, and is committed to develop innovative products that solve real-world problems. Learn more at www.WillmarFab.com |
|   | WinField Solutions, a Land O'Lakes company, offers top-performing seed and crop protection products. With unmatched agricultural expertise and performance as core company values, WinField™ brands match leading seed and crop protection products to help growers, dealers and other industry partners achieve the highest level of success. WinField brands include CROPLAN® seed, crop protection products, plant nutrients and other proprietary products. Backed with unrivaled technical services and knowledge, WinField™ products deliver outstanding solutions and value for the agricultural industry. |