The hotel concierge can help arrange tours of local attractions and make dining recommendations and reservations. Call 504-595-5513 for help.  
Visit www.neworleans.com for additional information about New Orleans, LA.
Mardi Gras Parade Information
Transportation during parades may be at a higher price.
Transportation may not be able to get to the hotel's front drive during parades on February 14-16.
Visit www.mardigrasneworleans.com for a Mardi Gras parade schedule.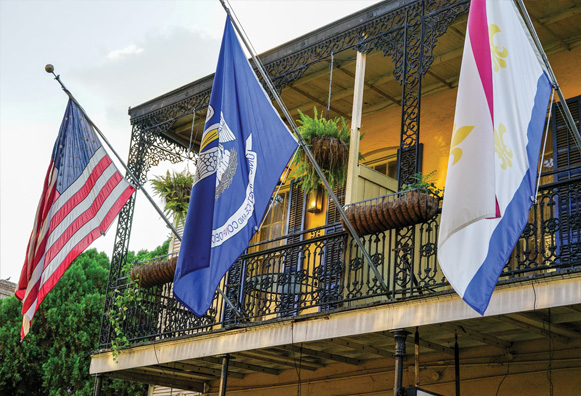 French Quarter - Courtesy of New Orleans Convention and Visitors Bureau - www.neworleans.com - Paul Broussard, photographer