Saturday Luncheon with David Wasserman
"2020 Political and Election Outlook"
Saturday, February 15, Noon – 1:30 p.m.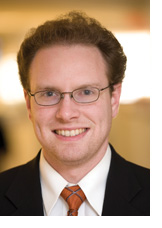 David Wasserman is House editor and senior election analyst for the non-partisan Cook Political Report which provides analyses of presidential, Congressional and gubernatorial races. The New York Times called the Report "a newsletter that both parties regard as authoritative." Wasserman served as an analyst for the NBC News Election Night Decision Desk in 2016, 2012, and 2008 and has appeared on NBC Nightly News, ABC World News, C-SPAN Washington Journal, CNN, and NPR. He is a frequent contributor to FiveThirtyEight.com and his commentary has been cited in numerous outlets including POLITICO, the New York Times, the Washington Post, the Wall Street Journal, the Economist, and RealClearPolitics. Prior to joining the Cook Political Report in 2007, Wasserman served as House editor of Sabato's Crystal Ball, a widely respected political analysis newsletter and website. A frequent speaker and guest lecturer, the New Jersey native holds a B.A. in Government with distinction from the University of Virginia and was awarded the 2006 Emmerich-Wright Outstanding Thesis prize for his study of congressional redistricting standards..
Tickets are $65 per person.
Sponsored by
Bayer Crop Science
Prayer Breakfast
Sunday, February 16, 8:00 a.m. – 9:15 a.m.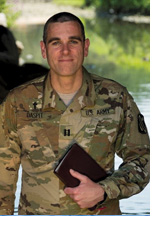 Come hear an inspirational word at the annual Prayer Breakfast from Doug Daspit who has more than 17 years of ministry experience as a pastor, church planter, military chaplain and medical chaplain. The Army Reserve "Chaplain of the Year" in 2017, Daspit draws lessons from ministry in New Orleans after Hurricane Katrina in which he pioneered innovative ways of serving soldiers and their families who were affected by widespread flooding throughout Louisiana.
Currently, Daspit is a staff chaplain at Ochsner Medical Center in New Orleans and continues to serve in the Army Reserve where he holds the rank of Major. The New Orleans resident, who earned degrees from Dallas Theological Seminary and Southeastern Bible College, has been married to his wife, Crystal, for 20 years and they have three sons.
Tickets are $50 per person.