One of Our Many Members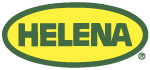 Helena Chemical Company is the leading distributor of crop inputs across the Cotton Belt and the country. We offer crop protectants, fertilizer, seed, seed treatments, adjuvants, bioscience products, nutritional products, value-added products, precision ag services and software…and much more. With its theme of People…Products…Knowledge®…, Helena is the most trusted, innovative and respected distributor in the Cotton Belt.
COTTON HARVEST MANAGEMENT:
Use and Influence of Harvest Aids
This Reference Book may be viewed or downloaded in its entirety or by chapter. The following table contains links to select parts of the book you wish to view or download.
Item

Page #

COMPLETE BOOK (20,716K PDF)

ii

iii

vi

vii

xvii

xxiii

xxvii

xxxi

xliii

Chapter 1.
(733K PDF)

A History of Cotton Harvest Aids
Stephen H. Crawford, J. Tom Cothren, Donna E. Sohan, & James R. Supak

1

Chapter 2.
(1,362K PDF)

Physiology of Cotton Defoliation and Desiccation
J. Tom Cothren, C. Owen Gwathmey, & Ron B. Ames

21

Chapter 3.
(1,356K PDF)

Influence of Environment on Cotton Defoliation and Boll Opening
C. Owen Gwathmey, J. Tom Cothren, Ken E. Lege, Joanne Logan, Bruce A. Roberts, & James R. Supak

51

Chapter 4.
(967K PDF)

Influence of Crop Condition on Harvest-Aid Activity
Charles E. Snipes & Lisa P. Evans

73

Photographic Plates. (5,423K PDF)

95

Supplement to Chapter 4. (159K PDF)

113

Chapter 5.
(1,089K PDF)

Harvest-Aid Treatments: Products and Application Timing
Barry J. Brecke, J. C. Banks, & J. Tom Cothren

119

Chapter 6.
(1,861K PDF)

Harvest-Aid Application Technology
Michael J. Bader, Paul E. Sumner, & A. Stanley Culpepper

143

Chapter 7.
(968K PDF)

Uniform Harvest-Aid Performance and Lint Quality Evaluation
Thomas D. Valco & Charles E. Snipes

167

Chapter 8.
(1,666K PDF)

Factors Influencing Net Returns to Cotton Harvest Aids
James A. Larson & Burton C. English

181

Chapter 9.
(4,957K PDF)

Overview of Regional Defoliation Practices And Results of Regional Treatments Conducted by the Cotton Defoliation Work Group
Southeast: Michael G. Patterson & Charles H. Bunnester
Midsouth: Charles E. Snipes & Lisa P. Evans
Southwest: James R. Supak & J. C. Banks
Far West: Bruce A. Roberts, Steven D. Wright, & Ron Vargas

207

Chapter 10.
(1,229K PDF)

Public and Environmental Issues
Phillip J. Wakelyn, James R. Supak, Frank Carter, & Bruce A. Roberts

275

Chapter 11.
(970K PDF)

Cotton Harvest Aids and Biotechnology: The Possibilities
Donna E. Sohan, Richard L. Jasoni, & Bruce A. Roberts

303