Farm Credit supports rural communities and agriculture with reliable, consistent credit and financial services, today and tomorrow. Farm Credit has been fulfilling this mission for nearly a century by providing farmers with the capital they need to make their businesses successful and by financing vital infrastructure and communication services. For more information, please visit www.farmcredit.com.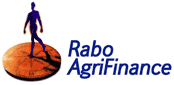 1-877-525-RABO(7226) www.RaboAg.com Rabo AgriFinance is a part of the Rabobank group and has a long heritage in American agriculture, specializing in financing U.S. agricultural real estate for nearly 100 years, and providing operating and input financing for more than 20 years. Today, with a continued focus exclusively on agriculture, Rabo AgriFinance offers a full range of lending products including equipment financing and leasing, as well as crop and livestock insurance to producers throughout the United States. Rabo AgriFinance has nearly 350 employees and a national network of loan production offices and local relationship managers serving our customers in all areas of production agriculture right where they live and work. Rabo AgriFinance is also a proud sponsor of The Cotton Foundation.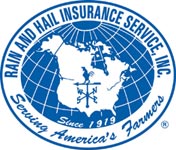 Long term commitment, stability and performance have made Rain and Hail a leading crop insurance underwriter. More than a simple statement of purpose, we demonstrate this commitment in every specialized insurance product. It is reflected in our financial strength, our business affiliates, our responsive claims service and our unmatched support of agents. In addition to comprehensive crop hail and multiple-peril protection, Rain and Hail provides a diversity of products in association with some of the nation's leading insurers. Our unique perspective on risk management in rural America allows us to tailor crop insurance plans with localized impact.
SunTrust Banks, Inc., with assets of $177.4 billion as of December 31, 2006, is one of the nation's largest and strongest financial holding companies. Through its banking subsidiaries, the company provides deposit, credit, trust and investment services to a broad range of retail, business and institutional clients. Other subsidiaries provide mortgage banking, credit-related insurance, asset management, brokerage and capital market services. The company operates 1,701 retail branches and 2,569 ATMs throughout the Southeastern portion of the United States. In addition, Suntrust provides customers with a full range of technology-based banking channels, including Internet, PC, and Automated Telephone Banking.