Ag Leader Technology, Inc. manufactures a full line of precision farming tools, including yield monitors for cotton pickers and grain combines, DirectCommand control for liquid and granular application and SeedCommand for precision planting. The product line also includes guidance systems as well as the SMS software family (Basic, Advanced, Mobile). Backed by industry leading support, Ag Leader offers the complete precision farming package for today's cotton grower. For more information, visit us at www.agleader.com.

Ag-Chem manufactures and markets the pre-emerge Terra-Gator high flotation applicator and the post-emerge RoGator high clearance sprayer. Ag-Chem also offers a line of high-tech, site-specific computer systems, software, data management and related support systems. Products are sold and serviced by a direct sales force to both dealers and farmers.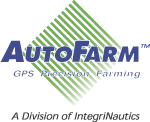 AutoFarm is the leading provider of sub-inch GPS precision farming products based in Menlo Park, California. Many cotton producers throughout the United States and Australia have been using the accurate and repeatable AutoSteer tractor guidance system for bedding (listing), planting and tillage operations. The AutoLevel product has been rapidly adopted by these same growers to use GPS to level their fields for irrigation without the headaches of conventional laser-based systems. We can be reached at www.gpsfarm.com or 650-833-5600.

Case IH (www.caseih.com) provides a full line of agricultural equipment solutions for cotton production, flexible financial services and parts and service support through a dedicated network of professional dealers and distributors. Productivity enhancing products include tractors ranging from 18 to 535 horsepower; Module Express and Cotton Express pickers; tillage tools; planting and seeding systems; sprayers and applicators; and AFS precision farming systems.

Complete Cotton Ginning Systems including gin stands, feeders, lint cleaners, pre-cleaning equipment, module feeders, suction unloading systems and a wide variety of baling presses; Acid Cottonseed Delinting Systems - IMPCO seed cleaning, mechanical cottonseed delinting and decorticator separator systems. - Textile Bale Presses - Repair and Service.

Greenleaf Technologies, Inc., of Covington, LA, manufactures TurboDrop®, Variable Rate and AirMix® spray nozzles and other sprayer parts and accessories. For more information on the company's products, visit www.turbodrop.com.

One of the world's oldest and most respected enterprises, John Deere (www.JohnDeere.com) creates smart and innovative solutions, in the form of advanced machines, services and concepts, for customers on the farmsite, worksite and homesite worldwide.

THE KBH CORPORATION is the national leader in cotton handling equipment, manufacturing the "Cotton House" module builder, the "Mule Boy" cotton cart and liquid and dry fertilizer equipment.
KEITH® Cotton Module Feeding Systems™ provide a safe, efficient and low maintenance alternative to traditional methods of module feeding. Systems are safe to walk on, even while operating and trucks can drive directly onto the system during unloading. Dirt and debris will not jam or damage the system. Systems can provide a continuous feed of modules, loose cotton and broken bales, significantly increasing your gin output. Installation is a simple, clean process and can be suited to your individual specifications. Versatile KEITH systems can be used in conjunction with any manufacturer's feeder head. The KEITH® WALKING FLOOR® Cotton Ginning Module Fiber Blending System also is available for installation at your gin. For additional information, call KEITH Mfg. Co. today at 800-547-6161 or visit us at www.keithwalkingfloor.com.

Lindsay Corporation (www.Lindsay.com) is a leading manufacturer and marketer of center pivot and lateral move irrigation equipment. Under the Zimmatic, Greenfield and GrowSmart brand names, the company provides intelligent water and plant nutrient management systems that improve productivity and result in the efficient utilization of natural resources. Lindsay also produces large-diameter steel tubing and provides outsource manufacturing and production services. Lindsay is proud of its global success and the important role it plays in helping farmers conserve water and nutrients while helping increase food production to feed a growing world population.

Lummus Corporation is a worldwide leader in the manufacturing and marketing of a complete line of cotton ginning machinery and replacement parts, including gin stands, feeders, lint cleaners, precleaning and baling equipment.
The world leader in micro irrigation technology for more than 30 years, Netafim USA offers micro irrigation systems for cotton and other crops. Netafim USA systems include dripperline, valves, filters and air relief, and deliver precise amounts of water and nutrients to every plant in a variety of terrains and environments.

OmniSTAR, Inc. provides high quality Differential GPS correction services over most of the world's major landmasses, including North, Central and South America. OmniSTAR capability is now built into a growing number of DGPS receivers designed specifically for agricultural applications. OmniSTAR is recommended for critical operations, such as equipment guidance and chemical application operations, where maximum accuracy and reliability are required.

Precision Farming Enterprises, Inc (PFE), headquartered in Woodland, CA, (1-877-324 7324) serves customers throughout the U.S. and Latin America with both specialized equipment and services for the agricultural, environmental and archeological markets. For a complete list of all PFE's products and services visit www.precisionfarming.com.

The Power Roll Gin Stand is marketed by PRT Marketing, LLC. Upgrade kits are available to convert existing gin stands to use this new technology which results in a significant increase in lint turnout, ginning rate, and improved fiber properties. It was developed and patented by USDA ARS. www.prgin.com

Since 1984, Redball, LLC has strived to develop innovative products that are both cost effective and farmer friendly. Redball has become the leading manufacturer of hooded sprayers, side and front mount tractor tanks, planter pump kits, three-point mounted sprayers, high clearance pull-type sprayers, and a new self-propelled sprayer. Redball is also the U.S. distributor for GreenSeeker.

"The Cotton Moisture People" - Manufacturer of cotton humidification, drying and moisture measurement systems. Learn more about Samuel Jackson by visiting http://samjackson.net.

Schaffner Technologies provides fiber testing equipment designed to meet the following criteria: 1) improved measurement methods that are more scientifically based and more meaningful to all parties involved with the production, ginning, warehousing, and marketing of cotton; 2) a single but flexible platform which can be modified easily by the addition or removal of instrument modules; 3) a system that not only will provide measurement of all quality factors but with the capability of displaying images and data to the supervisor to make production and quality decisions; and 4) a system that will be compatible with anticipated changes in the way cotton will be marketed. This includes the ability to transmit true-color digital images and data over the Internet to potential buyers.

Uster Technologies supplies high-tech systems and services that enable the textile industry to manufacture optimum quality and economical products. These systems are found in numerous phases of the production process helping to deliver quality results. This testing and monitoring equipment makes use of a sophisticated intelligent sensor technology. From inspecting raw material at the gin, to the textile laboratory, to the production floor of a spinning or weaving mill, Uster Technologies is there, monitoring, learning, controlling, and taking action. Uster Technologies listens, reacts, and responds like nobody else in the business.