Agdia produces and distributes Hel-ID, the diagnostic test kit which identifies both the bollworm and the budworm in the egg stage. Agdia also markets GMO tests, including Bt-Cry1Ac/Ab (Bollgard), Cry2A, CP4 (Roundup Ready), Cry9C (Starlink), and the genetic marker NPTII, which detect genetically modified cotton and other crops for U.S. cotton producers. The tests are available in the stick and ELISA plate format. Agdia also develops test kits and lab testing services to detect pathogens in plants and other insect diagnostics.
With a customer-driven approach, EnviroLogix Inc. develops and provides rapid test kits to detect genetic modifications (GM) and mycotoxins in seeds, plants & grain. QuickStix™ Strips are used to screen for individual GMs, and QuickStix Combo Strips detect multiple events on one test device. The ELISA plate kit format is available when quantitative determinations are needed. QuickTox™ Kits for Aflatoxin (GIPSA-approved) are used for screening and quality assurance of grain or bulk seed, with results in as little as two to three minutes.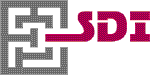 Strategic Diagnostics Inc. (SDI) is the world leader in developing and manufacturing diagnostic test kits for detecting genetic modification in crops and seeds using immunoassay technology. SDI is the primary supplier to the cottonseed industry of quick tests used for determining genetic purity of both commercial and research cottonseeds, and has developed both rapid and quantitative test kits for most commercial genetic traits in cotton, corn, soybeans and canola. The tests are used for plant breeding, quality assurance and for Identity Preservation in seed and grain distribution systems. SDI also has developed test kits for more than 40 different pesticides, and recently has commercialized tests for detecting mycotoxins in grains.